"Joy is a net of love by which you can catch souls."

"Do not wait for leaders; do it alone, person to person."

-Mother Teresa

Welcome
Newsletter
Widows Home
Contact
Links
Photos India
Poems


Art
"Love begins at home, and it is not how much we do...but how much love we put in that action."

"The ocean is made of drops"

-Mother Teresa
"If Christians would really live according to the teachings of Christ, as found in the Bible, all of India would be Christian today."

-Mahatma Gandhi (1869 - 1948)
"..that we are destined for something greater, that our hope is built on nothing less than the transforming power of Jesus Christ"...Luca

"Religion that God our Father accepts as pure and faultless is this: to look after orphans and widows in their distress and to keep oneself from being polluted by the world." - James 1:17
We have a beautiful piece of land, donated to us to build a widow's home. Now we need to start building. We need foundations, walls, doors, and windows, but first of all bricks. Are you willing to help us see this vision come true?


WEBSITE: Widows Home (please click)


TO HELP:
e-mail: lovevnsi@satyam.com


ABOUT the widow's home:
In 1997 God spoke to us about the widows of Varanasi. He told us to build a home for them where they can live in dignity and where others can come and earn a living by doing income generating projects like sewing, pickle and jam making.


About Varanasi: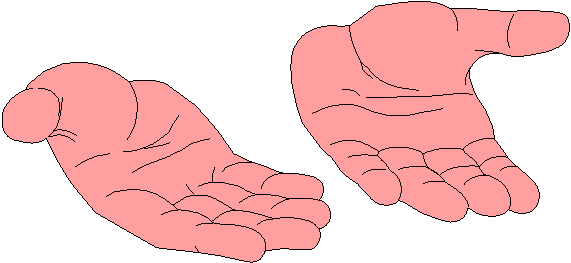 Varanasi is one of India's most holy cities. Thousands of pilgrims come to this city to bathe in the river Ganges, to wash away their sins. The belief is that if you die in this city, you will go straight to heaven. This is one of the reasons why so many widows are here.

Another reason is that many of those who come here on pilgrimage leave their widows behind, so that they don't have to take care of them anymore. Because of this the city is filled with widows living on the streets, having no one to care for them. There is an estimated 10,000 of them. They earn a living by begging, working as "maids" or by prostitution. Some have lost their sanity due to the desperate situation they are in. Consequently, the city is defiling itself, because it is not doing the will of God. He wants us to take care of the widows, so they can lead peaceful lives.

Our vision is to help these widows. In the next 10 years we want to employ 1500 widows. We want to house 50 widows who are in desperate circumstances, and provide for them and their children often accompany them. We will equip them with skills so that they can earn a decent income and experience the hope that they never had. This will take time. We need a lot of staff, finances and knowledge. To begin with, we want to run seminars and Christian training courses alongside our regular activities in the home, until it is 'full' of widows and our vision is completed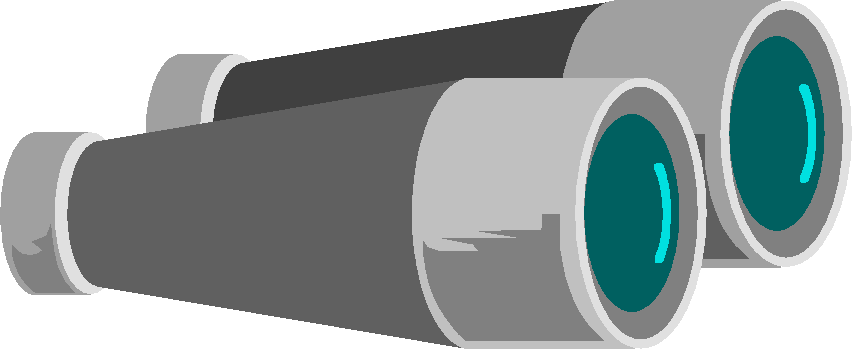 In response to God's call to care for widows, (James 1:27, Isaiah 1:17) we plan to establish a home for widows with various ministries such as children's ministry, training and micro enterprises running along side to compliment the work.



* The objective is to see a complete change in society where widows are respected and are considered valuable. In order for this to happen there needs to be a transformation of the whole "man" - physically, emotionally, and spiritually (the full gospel). We believe transformation can only come through a saving knowledge of Christ.

* Not only is caring for widows very much on God's heart, but we believe that caring for widows is an effective weapon of spiritual warfare to break the power of satan over Varanasi and this nation where people have been oppressed and placed in bondage. It specifically comes against the root spirits of selfishness and pride that is so prevalent in our society.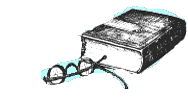 * This home is to be a place of discipling and training where different skills can be imparted to help people to be self-employed and to give them a sense of value. It is also to be a place where widows with physical or mental needs can reside and spend their time in peace and dignity. Biblical instruction and counseling will be given to help people grow in the knowledge of Christ.

* Many of the widows have small children accompanying them so we believe children's ministry needs to be an important part of this home. Many children are growing up without any godly imput. The foundations for life are developed in the early years so we feel responsible to ensure that children are given a chance to develop strong foundations.

* Apart from being a place for widows, it is also to be a place where various schools and seminars will be run for workers to grow spiritually and learn skills needed for their respective ministries.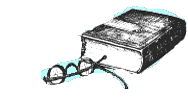 * As widows are very much on God's heart, we are committed to show God's love through the 2 handed gospel - by discipling them and in a practical way, by providing them with skills that will help them to fit back into society. We see the widows as individuals, precious in the eyes of God and desire to treat them with that same respect, not as mere numbers in an institution.

* We plan to have widows living in the home as well as widows coming in daily to learn and earn through various micro enterprises i.e. pickle, peanut butter and jam making, baking, tailoring, etc. These articles will be sold in a shop, which will be located on the same property and in other venues.



* As well as being a place to cater for the needs of widows it will also be used to run various training schools and seminars i.e. DTS, SOFM, IPHC and others.

* Children's ministry will be a part of this home especially as some widows will come with small children.

* It is to be a place where staff can live comfortably with the students and widows to enable them to minister more effectively.

* There will also be apartments where our staff can come and stay for a short time to get refreshed.



Initially we will build only the first floor as time and finance permit. We are planning for a 3-4 story building. In the beginning the upper floors will be used for other training programs, but the first priority will be for the widows. When the widows require the entire building, we will move the training programs to another building.

We have been able to buy a piece of land of approx. 5500 square feet. Our most pressing need at this time is finance to begin laying the foundations for home. We are planning to proceed with this in October at the end of the monsoon, finances permitting.
Presently we have about US$ 8,700. -.


We are planning to start with three floors, as this will accommodate this project for 3 to 4 years. Then in the fourth year we can build another floor, depending on the need and financial situation. The price for the footings, foundations and rebuilding of the boundary wall will be approx. US$ 16,000. -. The price for each floor will be approx. US$ 42,000. -. This includes plumbing, electricity connections, lights, fans, waterproofing, painting etc.

Besides the building, we need support for widows who will be living in the house as residents and for staff. Monthly need for a widow is approximately US$ 25.- and for a staff US$ 50.-

We are anxious to see this proceed, because with each delay more and more widows are dying unnecessarily on the streets of our city. In addition to that, at present we have a professional contractor from the States here in Varanasi to help us see this vision materialize. This is an incredible blessing, and we would not want to see it pass us by. He has spent the last few months researching the different materials and methods available in India and feels confident that we can do a high quality job.



After the completion of the widow's home our objectives are as follows:
* In the first year, we will target a maximum of 10 widows.
* The second year we want to accept up to 30 widows.
* The fifth year, we want to target 500 widows.
* The tenth year, we want to expand to 1,550 widows.
(For both employment and residence.)



The initial widows will play a key role in the foundation of the home. These women will be capable, older widows (preferably believers) who we can train as staff. Because of their age and own experiences they will have better insight into the women's needs and be able to act as role models. At present we have some widows we are in contact with, that we are hoping can be trained up, into a leadership role.

In the early stages we will employ professionals to be involved with our income generation program, to ensure that the products are of good quality. They will equip the widows with skills in tailoring, the making of preserves, peanut butter etc. We will then provide employment for the women in these areas. They will be employed as full time workers, and paid a respectable income. This gives them dignity and self - respect.

As the number of widow's involved increases, so will our employment opportunities. At present, we have staff in training to become more specialised in our target employment areas. We are also in the process of establishing connections with shops throughout the city, where we hope to market our products, as well as in our own shop on the widows' home property. We feel this will give us a greater coverage and therefore better sales. This is a non-profit organisation. All profit made from the sales will be reinvested into the work, primarily to pay the widow's expenses.

TO HELP:
e-mail: lovevnsi@satyam.com